Express Day
Posted on 24th Mar 2014 at 4:34 PM from Warwick
This weekend I've been to Express Day which is the company's annual convention. In most jobs people have to be forced to attend such events especially on a weekend! But with Utility Warehouse people really look forward to going along and the atmosphere is always amazing when so many positively happy and motivated people get together. That's what makes Network Marketing so special and so different from virtually every other indsutry.

This year was my third time at Express Day and it was by far the best in terms of announcements, energy and pure enjoyment. But I do wonder if that is totally about the event or whether actually my personal growth has played a significant role in that.

One of the great benefits of any good network marketing company is the journey of personal development. Everyone who is successful in the industry has learned that the only way to have more is to become more. I have grown as a person beyond any expectation in the two years that I have been involved in networking marketing with Utility Warehouse and I can confidently say that it is one of the best decisions I ever made.

So perhaps the content and atmosphere of this year's Express Day is only partly to blame for my immense enjoyment of the day. The rest is me being ready for the day in a way that I hadn't been in previous years. Plus it hasn't stopped with the weekend as now at the start of the new week I am full of enthusiasm and energy.

Network Marketing is something I'd recommend to anyone looking for self improvement...it certainly won't let anyone down who puts in a little effort.
The Magic of 3 Weeks.

Most people have a few bad habits that don't always serve them or help them achieve and everyone knows how difficult it is to change.

Ian has outlined a simple and effective way to replace bad habits with good success habits which will help those that follow it achieve their goals.
- Chris Williams


You must be logged in to comment and have your say.
Registration is free, quick and simple

Registration is free and secure.

I take your privacy seriously and will never sell your details
niether will I share your details with any other organisation.
If you want to build a mansion — start with the library and build it book by book
- Darren Hardy
I'm currently
reading: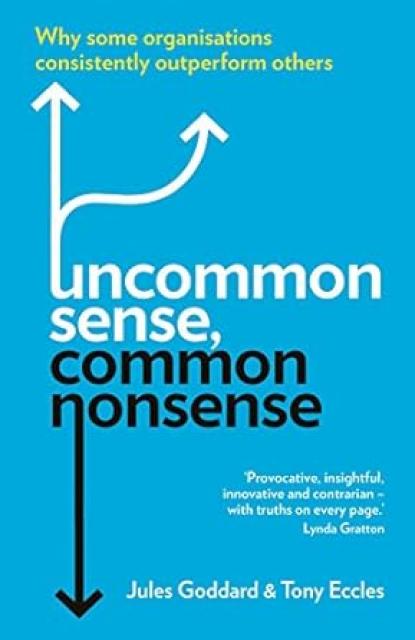 Uncommon Sense, Common Nonsense
Jules Goddard & Tony Eccles