Back in at the deep end
Posted on 21st Sep 2012 at 10:08 PM from Shoples HQ, Manchester
Well - Yesterday was the last day of this time at my mother's and my sister brought back PatchDog from his holidays in Norfolk. I decided I would cook a nice meal for us all to share before I returned to Manchester then thought it would be nice to surprise my mother by inviting her best friend over for dinner as well.....

Dinner was successful and enjoyed by all but inevitably meant that I was rather late getting back home after the 2 hour plus drive.

But no rest for me! Today I was up early and off to Goal Setting Workshop run by Utility Warehouse. The training courses are all superb but this workshop is by far the best I have been on. I learnt such alot about I subject that I reckon I am already reasonably good at.

Once home from the day it was time to start making soap for some Shoples orders that we'd received while away. Also a great time to catch up with PatchDog. Having done that it is now time to start planning for a weekend of planning.

Having been away and had time to reflect I have lots of new ideas for existing projects plus a few ideas for new ventures. Going to a Goal Setting Workshop today was perfect timing ready for a quiet weekend which will be spent planning the next few weeks which I certainly expect to be very exciting times.

I've already started to review my goals as I do regularly. But a big change will be that I will be aware of a greater balance across different areas of my life.

I am really looking forwards to starting back to a full day of work on Monday.....there is so much exciting stuff going round in my head and I can't wait to get on and make things happen!
The Magic of 3 Weeks.

Most people have a few bad habits that don't always serve them or help them achieve and everyone knows how difficult it is to change.

Ian has outlined a simple and effective way to replace bad habits with good success habits which will help those that follow it achieve their goals.
- Chris Williams


You must be logged in to comment and have your say.
Registration is free, quick and simple

Registration is free and secure.

I take your privacy seriously and will never sell your details
niether will I share your details with any other organisation.
The only way to enjoy anything in this life is to earn it first
- Ginger Rogers
I'm currently
reading: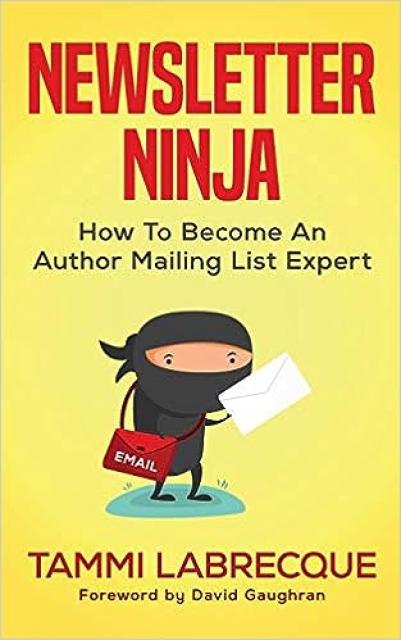 Newsletter Ninja
Tammi Labrecque